Welcome to Triangle Lithium
A lithium exploration & development company
Triangle Lithium is a lithium exploration and development company targeting the expansion and development of lithium brine assets in the Lithium Triangle, an area that encompasses Bolivia, Chile and Argentina. Triangle Lithium aims to be a leader in the uprising trends towards sustainability and electrification by developing commercially viable projects for use in batteries used throughout the world. The Company was founded by individuals with extensive experience in finding, developing and commercializing natural resources. The statistics below are provided by Statista.
Our Core Values
Our Core Values, Code of Ethics, Business Conduct and Corporate Sustainability Principles provide a stable foundation that encourages shared responsibility for sustainability and our commitments to safety, growth, transparency and stewardship. Our dedication to ethics, human rights, and corporate governance is at the heart of our corporate strategy and the basis on which we develop trust.
The Power Potential of Lithium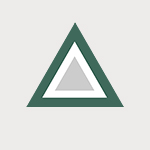 "Advanced, lithium-based batteries play an integral role in 21st-century technologies such as electric vehicles, stationary grid storage, and defense applications that will be critical to securing America's clean energy future."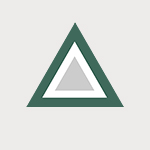 "The North American Lithium Ion Battery market accounts for 23.9% of global market value in 2020 and is forecast to reach US$21.2 billion in 2026, registering a growth rate (CAGR) of 13.82% between 2020 and 2026."
VANCOUVER, BC, Sept. 27, 2022 /PRNewswire/ - International Battery Metals Ltd. (the "Company" or "IBAT") (CSE: IBAT) (OTC: IBATF) today announced that SLR International Corporation (SLR), a global leader in environmental and engineering services, has
CATAMARCA, Argentina, March 28, 2022 /PRNewswire/ -- Triangle Lithium LLC is pleased to announce that its subsidiary, Triangle Lithium Argentina, SA ("Trila"), a joint venture with Lithium Energi Argentina, SA ("LEA"), has finalized and executed
SANTIAGO, Chile, March 16, 2022 /PRNewswire/ -- SORCIA MINERALS LLC (SORCIA), was pleased to host UNIVERSIDAD DE SANTIAGO DE CHILE (USACH) in the U.S. for a tour of the newly completed INTERNATIONAL BATTERIES METALS
Trusted Partners
Triangle Lithium is a values-driven organization and undertakes its projects with an emphasis on care, collaboration, humility, transparency, integrity and sustainability. Our trusted partners are equally as ethical, transparent and committed to operating and growing responsibly and sustainably. Triangle Lithium conducts all of its activities in compliance with local and international laws and regulations.